Dentures Melrose MA
Dentures Melrose MA | Congratulations on your new set of dentures! Replacing your teeth is not just cosmetic but it also improves your oral health. Bravo! Your dentures are custom made to fit your mouth. You'll eat and speak naturally thanks to the amazing work by your dentist. Dentures typically last about 5 to 8 years with proper care and cleaning. So, check out these 3 tips for cleaner dentures below.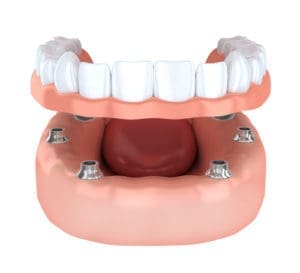 Brush and floss.
Just like regular teeth, brush your dentures twice a day and floss daily. Have time to brush after meals? If so, do so! Bacteria and food particles are not good for dentures. It causes bad breath and can damage your dentures over time. Yikes! And, be sure to care for your mouth. Brush your inner cheeks, palate, gums, tongue, and existing teeth twice a day. If flossing is applicable, then floss daily as well. A clean mouth eliminates bacteria and food particles while protecting any existing teeth from decay and gum disease.
Properly store your dentures.
Store your dentures in clean, fresh water every night. Dentures need to be kept moist to avoid warping. Remember, to change the water daily to avoid bacteria build up. Enjoy napping? I do! Just remember to apply this tip for nap times too!
Visit us.
Even patients with complete dentures still need to visit the dentist regularly. We can check that your dentures are still fitting properly. If not, we'll adjust them or create new ones if needed. Your gums, cheeks, palate, and tongue are examined for sores and other abnormalities. If you use partial dentures,we'll also examine and clean your existing teeth.
Contact us today with any questions or concerns about dentures. Our experienced team is here to assist you with improving your oral health. Call (781) 665-1552 or click here. You may also visit our dental office at 12 Porter Street Melrose, MA 02176.