Dental Implants Melrose
Dental Implants Melrose | Replacing missing teeth is essential to maintain optimal oral health. Missing teeth are known to create issues such as tooth decay, periodontal disease, and unnatural teeth shifting. As a result, we encourage patients to consider dental implants. Learn more about this ideal solution for replacing missing teeth. And, contact us today for an exam and consultation.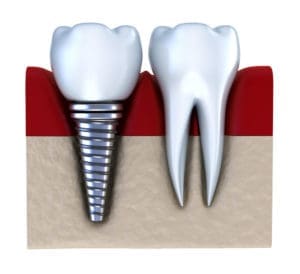 What are Dental Implants?
Dental implants are a permanent solution for replacing missing teeth. In brief, implants are titanium artificial tooth roots that are inserted into the jaw bone. They require an abutment and dental crown to complete the dental restoration. Patients prefer dental implants because they also preserve the jaw bone. In other words, missing teeth cause the jaw bone to deteriorate over time. However, dental implants prevent bone deterioration by anchoring into the jaw just like a natural tooth.
In addition, dental implants can last for several years with proper care. On average, implants last up to 15 years and sometimes longer. Patients are advised to maintain proper dental care to avoid issues like periodontal disease which can affect the implant. Simply, brush your teeth at least twice a day and floss daily. Maintain your routine exams and cleanings for additional preventive dental care.
Schedule Your Consultation Today!
Dental Implants Melrose | Teeth replacement is very important for all patients. Ask us about dental implants and learn if they are right for you. Dental bridges and dentures are other teeth replacement options we can explore during your consultation. Likewise, we offer an array of dental treatments to further customize your plan for a healthier smile. Contact us today. Our team proudly accepts new patients and most insurances. Call (781) 665-1552 or click here to book an appointment. Additionally, our dental office is conveniently located at 12 Porter Street Melrose, MA 02176. We look forward to meeting you.