Dental Emergency Melrose MA
A dental emergency is classified as an urgent oral health issue that involves the teeth and surrounding tissues. Dental emergencies are common. They consist of tooth pain, damaged dental work, knocked-out, loosened, or fractured teeth. These types of incidents can be painful and cause infections. For this reason, dental emergencies require urgent care. Learn more about dental emergencies below and contact us today.
Tooth Pain
Tooth pain is usually a sign of an underlying issue. It could be a constant pain or occur after drinking hot or cold beverages. Notify your dentist if you experience tooth pain. The dentist will conduct a thorough exam to identify the source of the pain. For example, tooth pain could be a sign of severe decay or infection. These cases often require a root canal to save the tooth. Other times, tooth pain could be tooth sensitivity where special toothpaste is recommended. Nonetheless, your dentist will recommend the right treatment for you.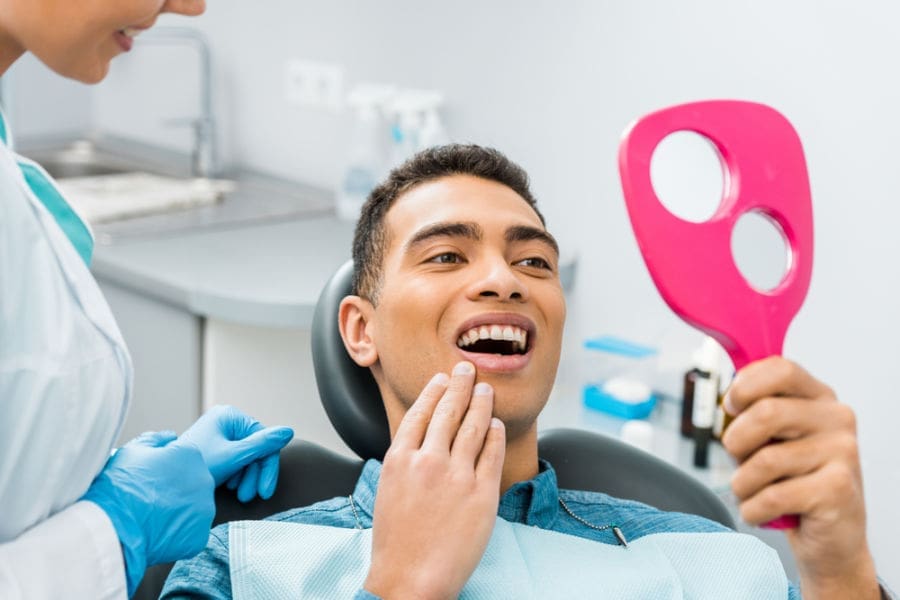 Damaged Dental Work
Dental work such as fillings, crowns, implants, veneers, bridges, and dentures can become damaged. It is important to contact the dentist right away as infection may occur. For example, damaged fillings and crowns expose the underlying tooth to bacteria. Patients are also advised to contact a dentist if their dental work is cracked, chipped, or loose. 
Knocked-Out Tooth
A knocked-out tooth is a common reason to call an emergency dentist. If you have the fallen tooth, avoid touching the tooth root. Also, store it in water or milk to help preserve it.  Your dentist will attempt to save it. If not, options for teeth replacement will be discussed.
Loose Tooth
A loose tooth requires immediate attention. Try to re-position the tooth lightly and bite down to help it stay in position. Avoid touching it as well to reduce additional damage. Next, call your dentist right away. Your tooth may be salvageable. If not, teeth replacement options such as dental implants will be discussed. It is important to note, replacing missing or severely damaged teeth is essential to maintain good oral health. 
Fractured Tooth
This is another common cause of a dental emergency that will need immediate care. Although some patients may see this as a cosmetic issue, a fractured tooth needs to be repaired. The tooth is likely to be exposed to bacteria. In other cases, there may be sharp edges that can damage the tongue, gum, and inner cheek. For this reason, we recommend contacting your dentist right away.
If your fractured tooth is causing pain, below are a few helpful tips.
Clean your mouth by rinsing with warm water.

If the fracture has been caused by facial trauma, you can use an ice pack to compress it and avoid further swelling.

Take ibuprofen for the pain

Avoid placing any type of painkiller on the affected area since it will significantly irritate the gum.
Learn More
Melrose Dental Group offers dental emergency care for new and existing patients. Let us know if you have any pain or general dental concern. It may require urgent assistance. Our office is equipped with the latest technology to best serve each patient and their unique needs. Moreover, our services include a wide range of general, restorative, and cosmetic procedures. Contact us at 781-242-3388 or easily schedule an appointment online. Our team would be delighted to assist you.