Comprehensive Dental Exam in Melrose MA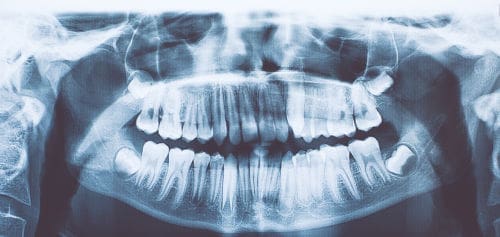 Dental Office | Learn more about your oral health with a comprehensive dental exam. This comprehensive examination is performed on new patients before assessing dental treatments. We want to fully understand your dental dynamic to create a unique and effective treatment plan. The examination may include X-rays to understand your mouth structure and identify potential issues. Also, alginate impressions (mouth impressions) may be required to further study your dental and jaw structure.
Your visit will consist of checking signs for:
Cavities

Bruxism (teeth grinding and clenching)

Face, neck, and jaw bone function and condition

Gum recession by measuring gum pocket depth
We will also check previous dental work (crowns, fillings, implants, root canals, etc.) and conduct an oral cancer screening.
During your comprehensive dental exam, we will review your medical history and current dental care to identify possible alternative treatments. Our main objective is to completely understand your dental needs and recommend treatments that offer the best results. Please, ask questions and address concerns with us during your visit. It will help us understand your needs and offer you the highest quality service. Once we have collected all the information, we will discuss our findings and recommend treatments.
What are the benefits of a comprehensive dental exam?
Comprehensive dental exams offer more insight than a traditional dental exam. You will gain a more healthy and beautiful smile while saving money and time. Your customized treatments are effective for your unique situation especially in regards to medical history, current dental care, and underlying issues we may discover. Contact our dental office in Melrose MA today.
12 Porter Street, Melrose, MA 02176 – phone (781) 665-1552 – fax (781) 665-5826
Copyright © Melrose Dental Group | Dr. Piro Leno. All rights reserved.
 Melrose Dental Group | 12 Porter Street Melrose, MA 02170 | (781) 665-1552