LANAP and LAPIP Laser Gum Treatment in Melrose MA
Correct the effects of gum disease with LANAP and LAPIP laser gum treatment. Laser gum treatment has a recovery time of 24 hours by focusing on dead gum tissue removal and bacteria elimination. LANAP and LAPIP treatments offer the same results by focusing on two different areas. LANAP focuses on natural teeth affected areas. While, LAPIP was created for saving implants. Dental implants can suffer from gum disease or peri-implantitis. Left untreated, dental implants can loosen and fall out.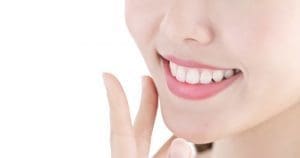 How does gum disease develop?
Gum disease can be a result of poor oral hygiene. But some patients may be more susceptible to the disease than others. Other reasons for the disease include:
Smoking

Health conditions, like diabetes

Medication

Genetics
What are the benefits of laser gum treatment?
Gum treatment is important to prevent further damage of periodontal disease. Fortunately, laser gum treatment offers the most convenience for patients. Recovery time is usually within 24 hours – not weeks as with conventional gum surgery. The short healing time is a result of precision. Lanap and Lapip only focuses on dead tissue and bacteria.
Who can have this procedure?
Patients suffering from moderate to severe gum disease can benefit from the procedure.
How should I care for my mouth after treatment?
Prevent gum disease after treatment. It is very important to maintain good dental hygiene. Brush your teeth twice a day and floss daily. Use a mouthwash that fights bacteria. Also, maintain your dental exams and cleanings.