Dentists Melrose
Dentists Melrose | Although many Americans today are maintaining their natural teeth due to excellent oral health, that is not the case for everyone. One common mistake that many people think that they only need a dentist when something is wrong or when they experience pain. However, that is not recommended. There are many benefits to visiting dentists Melrose, such as preventive dental care.
For instance, your dental health is examined by a trained and qualified doctor. It is also easy to notice and treat a tooth condition while in its early stages. This minimizes extensive dental work and quicker recovery time.
A Team Approach
To dentistry, a team approach promotes comprehensive care continuity that is cost-effective, convenient, and efficient. The team mostly comprises a dental hygienist, dental assistant, and a lab technician. The team lead is the dentist or a doctor who has a specialty in oral health and has a degree in either dental medicine or dental surgery.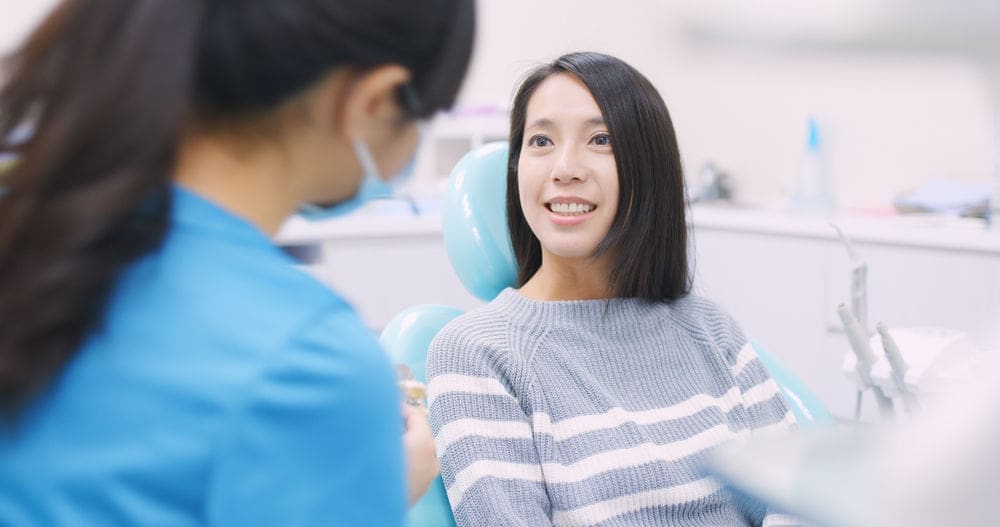 The Role of Dentists Melrose
Dentists strictly specialize in oral health. However, oral health is quite diverse, and there are multiple responsibilities in between. Some of the duties that dentists handle include:
Disease prevention and promoting oral health

Performing surgical procedures on the bone, teeth, and soft tissues of the oral cavity

Diagnose oral diseases

Monitor development and growth of teeth and jaws

Create a treatment plan to restore and maintain oral health to their patients

Ensure safe anesthetics administration

Interpreting diagnostic tests and x-rays
The dentists play a significant role in ensuring that the clinical team works together to provide safe and efficient oral care. Minor procedures in dental health also possess potential complication risks such as temporary or permanent nerve damage, infections, pain, prolonged bleeding, and hematomas. Therefore dentists treat every procedure, including placing and preparing fillings or administering anesthetics and tooth extractions. 
More Than Just Teeth And Gums
Whenever you hear the word dentists Melrose, it is easy to assume they only deal with the tooth and gum tissue. However, that is not always the case. Dentists perform many more services when it comes to oral health. They ensure your head muscles neck and jaw are in good condition all the time. Also, they observe and treat the salivary glands, the tongue, and nervous system of the head, neck, and other areas.
When you visit for a comprehensive examination, dentists examine the teeth and gums, then check for swellings, ulcerations, lumps, discoloration, and other abnormalities. Depending on the findings in examinations, dentists also perform other procedures, including diagnostic tests for infectious or chronic diseases, a screening test for oral cancer, and salivary gland functions.
Education and Clinical Training
Dentists Melrose require similar training as other doctors. Therefore, for a person to undergo clinical training, it is essential to meet the expectations of medical schools to qualify to earn a dental degree. They are trained to perform effective and safe practices of modern oral health care without endangering their patients.
Most dental students have Bachelor of Science degrees or equivalent, but they all pass the admission tests. In the first two years in school, the curricula of medical and dental schools are visually the same. Students complete biomedical science courses like biochemistry, microbiology, anatomy, pathology, immunology, and physiology. The second two years focus on clinical practices, including diagnosing and treating oral diseases. However, depending on the interests of different dentists, some choose to upgrade their learning and education after completion of eight-year training. 
Why Oral Health Matters
Oral health has been associated with general health conditions in numerous studies recently; these include heart disease and diabetes. Therefore, the world health organization responds to such claims by integrating oral health into chronic disease prevention efforts. 
It is therefore recommended by the American Dental Association that patients should start dental visits as soon as the child turns one year. This will help dentists to provide dental guidance to both parents and children to deliver preventive oral services at an early stage. In return, ongoing care will help in achieving comprehensive and optimal oral health throughout the patient's lifetime.
Learn More
Oral health matters for patients of all ages. Children as young as one should be visiting the dentist just as often as older patients. Additionally, your dentist will recommend different treatments along the way to best improve and maintain your dental health. Learn more by contacting Melrose Dental Group today. 
Our committed team is available to assist you and your family. We offer a variety of dental care including pediatric, general, and cosmetic dentistry. Our most common treatments are dental implants, teeth whitening, and dental crowns to name a few. Call (781) 242-3388  or book an appointment online. Likewise, new patients are always welcome and many insurances are accepted. Visit our office at  12 Porter Street, Melrose, MA 02176. We look forward to meeting you soon!