Invisalign Melrose MA
Invisalign is a great alternative for patients who want to correct orthodontic issues such as crowding, biting misalignments, and spacing. They are transparent and metal-free. Unlike traditional braces that are made of wires and brackets, Invisalign is clear!
Invisalign clear aligners are convenient and yield great results. If you are recommended for Invisalign, the dentist will take mouth impressions, x-rays and photos of your mouth and submit them to Invisalign's laboratory. The impressions are accompanied by your dentist's prescription and intended treatment plan. Once your set of clear aligners arrive, the dentist will help you understand how to use them and what to expect.
Treatable Orthodontic Issues
The following are conditions treatable. 
Overbite- The upper jaw bites over the lower jaw.

Underbite- This happens when the lower jaw bites over the upper one.

Crossbite- Occurs when the teeth irregularly bite over and under each other

Gap teeth- There are irregular spaces between the teeth.

Open bite- Occurs when there is a gap between the lower and upper jaw when teeth are clenched.

Crowded teeth-Occurs when the teeth have no space and may overlap one another.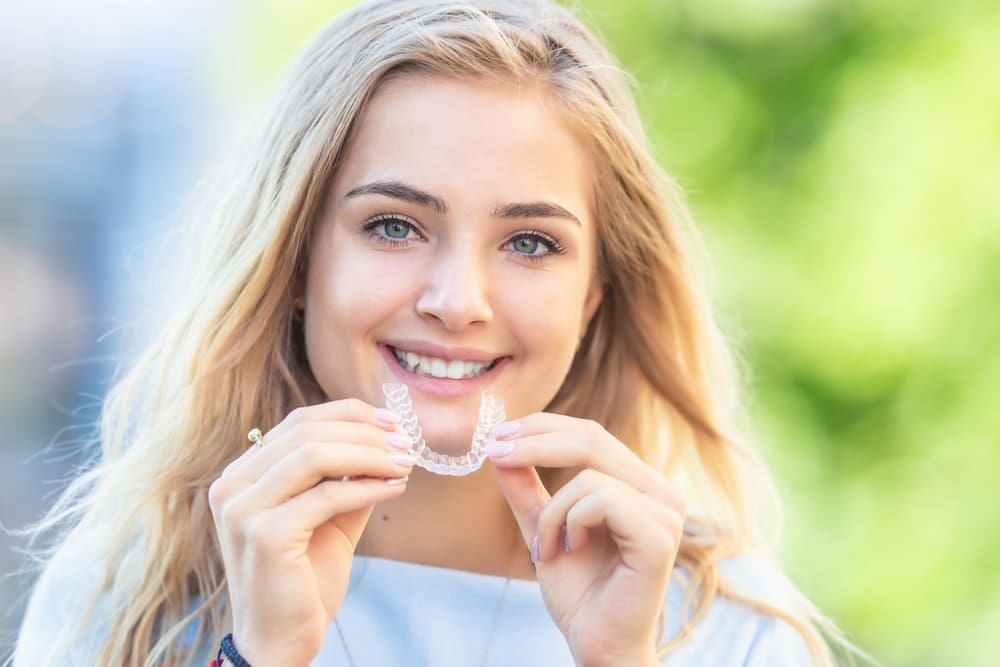 Benefits of Invisalign
The invisible braces are essential for correcting misaligned teeth. Some patients are unaware that having straighter teeth helps maintain a healthier smile. Misaligned teeth can cause a buildup of plaque and tartar. Left untreated, serious issues like periodontal disease can occur. Fortunately, patients can straighten their teeth effectively with Invisalign. These clear aligners also improve other orthodontic issues like overbites, underbites, and crossbites. 
Benefits of Invisalign include:
Easy to remove to eat and drink

No need to worry about broken brackets and wires and thus enhances your lifestyle as is evident with the traditional braces.

Invisalign is virtually invisible and hence, no effect on your aesthetics and appearance. These make clear braces appealing to adults too.

It is hygienic, preventing the additional build-up of germs, and you can keep brushing the floss. Because using this treatment comes with the flexibility of removal.
Learn More
Straightening your smile is more than a cosmetic choice. It improves your oral health by maintaining a cleaner mouth. Patients with misaligned and crowded teeth are encouraged to learn if Invisalign is right for them. The team at Melrose Dental Group is available for consultations. Book yours by calling 781-242-3388 or easily schedule an appointment online. New patients are always welcome and many insurances are accepted. We look forward to meeting you.