Teeth Whitening
Teeth Whitening | It's hard to deny that your teeth and smile represent a prominent part of your appearance and how people perceive you. If your teeth are stained or discolored, it can affect your self-confidence and how people treat you. The good news is that teeth can be easily whitened using a range of techniques, depending upon the results you hope to achieve. An over-the-counter teeth whitening product will work from home, while a professional whitening treatment can offer you a camera-ready smile.
Without further ado, let's have a look at your teeth whitening treatment options so that you can find the best one to help you achieve the results that you are after.
Whitening Toothpastes
These products contain ingredients like bleaches, chemicals, or baking soda to help polish your teeth and make them more reflective. They can also remove some surface stains from teeth. If you are looking for an effective toothpaste, look for a special promotion or discount and be sure to check for the ADA Seal of Acceptance.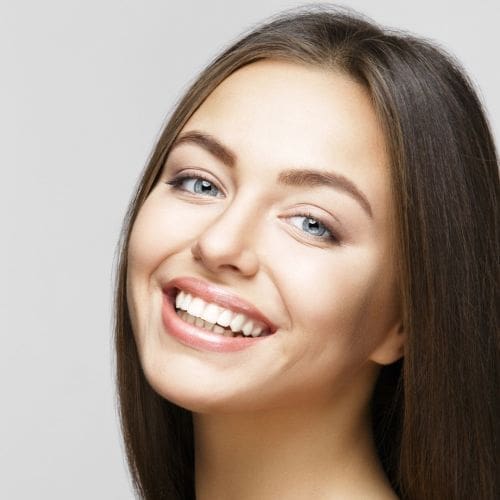 Over-the-Counter Whitening Kits
You can also buy teeth whitening kits that may include trays or strips. They have the advantage of allowing you to keep the agent on your teeth for a longer time than with toothpaste. These kits normally contain some form of peroxide to bleach your teeth. They are more effective than toothpaste that usually removes only surface stains.
Professional Teeth Whitening
Although professional treatment is more expensive than at-home whitening products, it is also more effective in whitening your teeth many shades to help you reach the level of whiteness that you desire.
Zoom Whitening
Zoom is a type of professional teeth whitening product that is available only at dental offices. It works through the use of a high-strength hydrogen peroxide gel that is used in combination with a special lamp to increase the whitening effects. A Zoom Whitening procedure typically takes around 45 minutes to complete, offering immediate results.
Take-Home Kits
A growing number of dentists offer teeth whitening options that you can take home with you. Some options include custom-made trays using bleach or a ready-made kit. Although many of these professional kits resemble over-the-counter ones, they contain a higher strength of peroxide, making them much more effective.
Other Options
Sometimes, discolored teeth will not respond to whitening treatments. In this case, you may want to consider porcelain veneers. Veneers are extremely thin porcelain shells that are permanently placed over teeth.
The reason why porcelain is used is because it is a material that already closely resembles the appearance of natural teeth, including reflectivity. Porcelain is a strong material that is extremely stain resistant.
The only drawback to getting porcelain veneers when compared to professional treatment is that it is more expensive. And it also requires some removal of the outer surface of the teeth, making it a permanent treatment.
For More Information
Contact Melrose Dental Group today. New patients are welcome! Call (781) 665-1552 or schedule an appointment online.